Long time, no write, my friends! Currently, I am working on a series of Alaskan/New York paintings involving some people in my life. The most recent one is of my friend Kim. If you are able to guess which Alaskan animal she is based on I will send you a discount code to receive 15% off of purchases from my Etsy Account! Just email your answer to shayna.hawkins@gmail.com! The promo will expire on August 23rd, so don't wait!
Here is an image of the unfinished product:
Also, is anyone interested in birthday cards like this?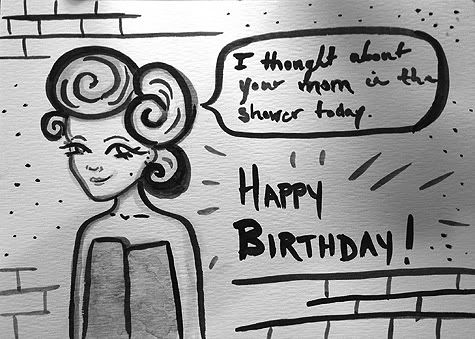 Just curious ;)
<3 - Shayna